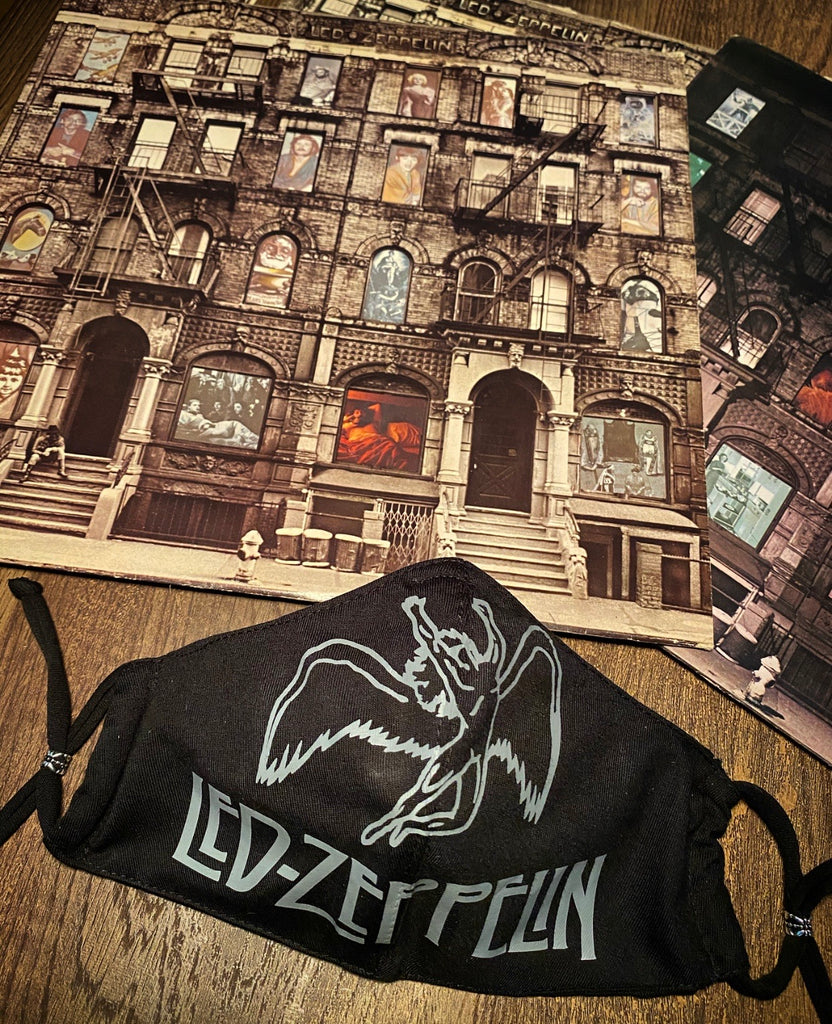 Led Zeppelin Face Mask
Get through these trying times with a little help from Zeppelin in your face. 😷 Limited edition Led Zeppelin face mask made proudly in the USA 🇺🇸 Made of 100% breathable cotton T shirt that stretches just enough to lay perfect on the face. Made with filter pocket for removable HEPA filter (included) for easy washing. Sewn-in nose guard that sits comfortably in place and bends perfectly to bridge of nose, creating a tight form fitted cover. Soft cotton ear strap loops adjust with bead for a secure custom fit. Ear loops can also be switched out with any soft elastic ties approximately 24"long) that can be fed through sides for back of head fit. Paper masks are soooo last March 🙄. Protect yourself and others while looking rad and...fab!
Be Safe Cover Your Face. 
Thank you for supporting small biz ❤️