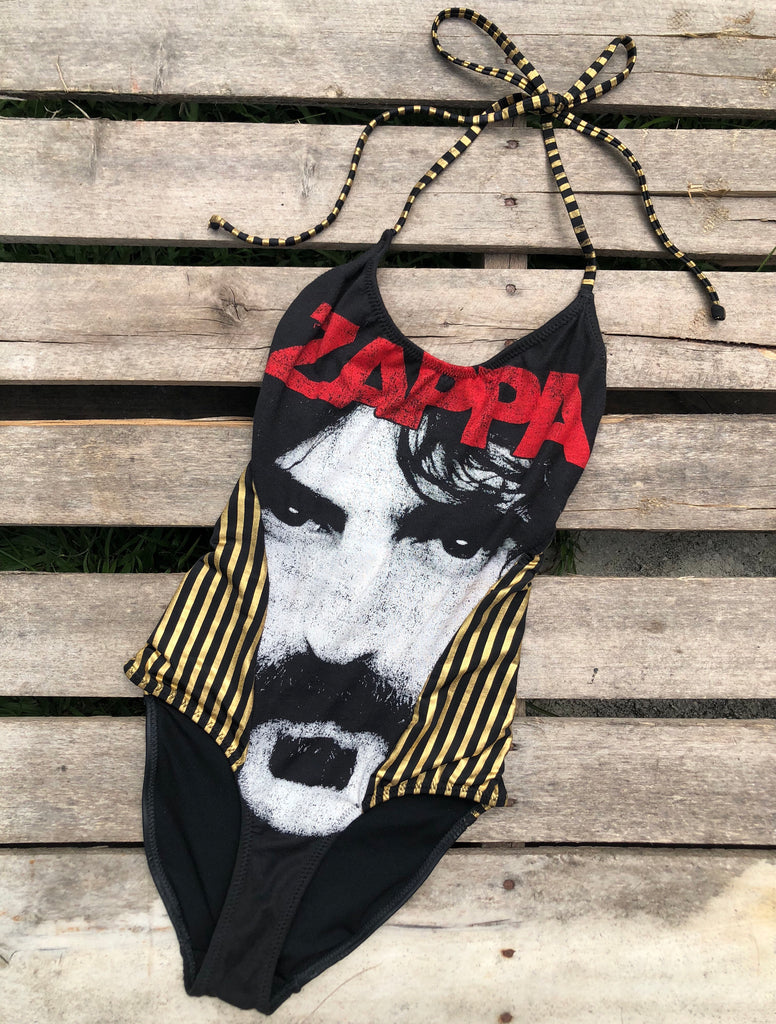 Cosmik Debris
The mystery man came over..

And he said I'm outta sight...

He said for a nominal service charge...

I could reach nirvana tonight...Zappa inspired one-piece Teekini. Frank's face in the front, gold and black striped sides with pleather 

Brazilian back (as shown) or fuller back with high-cut leg. Stitched in black and lined in black. Stamped with it's very own limited edition number.
*If you are in between sizes or unsure of size, Betty recommends to order a size up. Since the Teekinis are made from T-shirts, they generally do not have as much stretch as regular lycra bikinis.
*Please note when ordering custom sizing that additional pattern making charges may apply. You will be contacted shortly after order is placed for specific requests and to be informed of any extra charges.
*If you are unsure or have questions about sizing choose "Custom Sizing" and you will be contacted shortly after order is placed to ensure a perfect fit.
*Because these are all hand-made limited edition pieces, not all style/sizes are stocked, many are made-to-order with in 24-48 hours, therefore, overnight shipping is not offered.