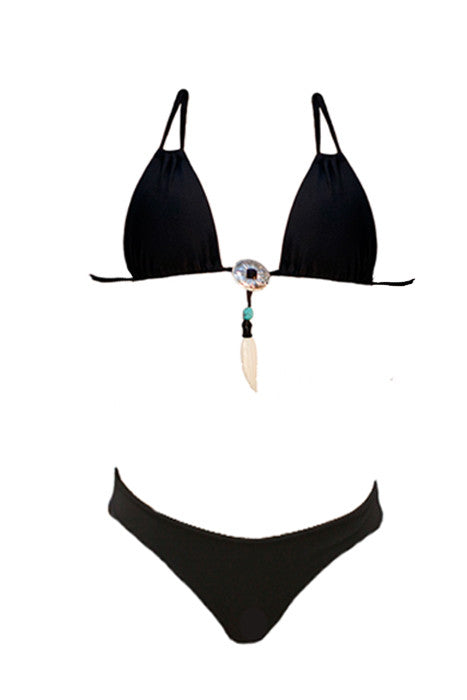 Black Mamba
Black 2-way top with turquoise stone and feather shaped bone pendant hanging pendant. Top can be worn double looped (as shown) or with single string across the chest and tied behind neck. Black low-rise scrunch-butt bottom.  Fabric is butter soft. Available with or without scrunch (pictured with).
*Please note when ordering custom sizing that additional pattern making charges may apply. You will be contacted shortly after order is placed for specific requests and to be informed of any extra charges.
*If you are unsure or have questions about sizing choose "Custom Sizing" and you will be contacted shortly after order is placed to ensure a perfect fit.
*Because these are all hand-made limited edition pieces, not all style/sizes are stocked, many are made-to-order with in 24-48 hours, therefore, overnight shipping is not offered.